2015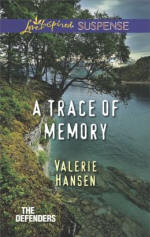 A TRACE OF MEMORY

Aug 2014

Love Inspired Suspense,
My Casa series,
"The Defenders",
Book #4
"Emma Lynn Landers left her hometown of Serenity, Arkansas, with a group of musicians hoping for fame. When she returns years later, it's by instinct more than conscious thought. She can barely remember her own name, yet something makes her seek out the one man she somehow knows she can trust, rancher Travis Wright. Suffering from amnesia brought on by being held prisoner by her best friend's evil husband, Emma does her best to remember. As flashes of memory return, she realizes it's not only the adults in her life she needs to protect. There is also Sissy, a little girl in terrible jeopardy. Where is she? How can Emma make herself remember what she needs to know in time to save the child?"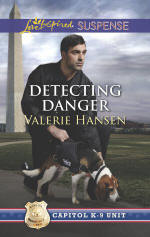 DETECTING DANGER

July 2015

Capitol K-9 Unit series
ISBN: 978-0-373-44624-7
"When a bomb explodes at the Washington Monument, the Capitol K-9 Unit goes on high alert. Though injured in the blast, K-9 cop Isaac Black is determined to get to the bottom of the situation. He'll follow every lead, including investigating his ER nurse's suspicious behavior. He soon learns Daniella Dunne has long been in a witness protection program. And it's apparent that her identity had been compromised. The killer she once sent to prison – her own father – had been released and vows vengeance. As Isaac and his stalwart beagle safeguard Daniella at his family's farm, a murderer with a personal score to settle lurks in the shadows… Capitol K-9 Unit: These lawmen solve the toughest cases with the help of their brave canine partners."










-UNTITLED-

Late 2015 or Early 2016

Love Inspired Suspense,
My Casa series,
"The Defenders",
Book #5










-UNTITLED-

Late 2016

Love Inspired Suspense,
"Upcoming K-9 cops Rookies" series,
Book #6











Top || Home|| News || Bio || Coming || Books || Excerpts || Links || E-Mail